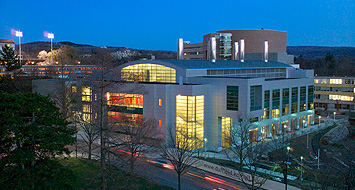 ______________2021/2022 Academic Year______________
Note: Always clear your browser cache and refresh the web page to view here updated info about trips.
The Spring charter bus will be run regardless of the number of seats sold.
Please use tabs located at the bottom of the header above to navigate the pages. You will find an itinerary on the Bus Schedules page and the bus stops locations on the Bus Stops page.
Please go to the Tickets ---> Order Form page and sign in.
Please go to the Tickets ---> PayPal page to make the payment.
Please check your virtual (no hard copy) ticket before boarding the bus following directions provided on the Tickets ---> Order Form page.
--------------------------------------------------------------------
Chartered Bus between Cornell University and Philadelphia
is available for five school breaks as a collaborative effort of Cornell Parents of Greater Philadelphia for transporting students to and from Cornell University in Ithaca, New York and Philadelphia, Pennsylvania. Pooled resources are used to charter a bus specifically for the services outlined on this website. As such, this website is provided as a means to facilitate the organization of this service which is offered for the five breaks during the school year as listed in the Bus Schedule Section.
The travel time by bus between Cornell and Philadelphia, PA averages between 4.5 to 5.5 hours, with one rest stop for food on each trip. The bus stop locations are:
Cornell:
North Campus (Robert Purcell CC)
West Campus (Baker Flagpole)
Collegetown (Center for Theater Arts) suspended due to construction work in the area
On demand stop in Ithaca College as needed (please contact us)
Philadelphia area:
Notes:
_____________________________
Please go to the Tickets ---> Order Form page and sign in.

Please go to the Tickets --->PayPal page to make the payment.

The cost of the trip is: $119.00 (round); $72.50 (one-way)